A coworking space
for your lifestyle
BeHub provides you with the right amount of space, for the right price–whether you're an enterprise level team in need of ample private office space or an individual looking for shared office space. We invite you to journey with us—let us support you as we all strive for better.
At BeHub, every unique business finds a home and work doesn't feel like work.
Come over to our vibrant space packed with natural light, ergonomic fittings, cutting-edge tech and 5-star hospitality.
Our coworking spaces fuel productivity and collaboration. You'll love it here.
We provide more than
just a space
The ultimate
flexible lease for
business
Whether developing next generation cell therapy or creating pathways for careers in tech, for over 20 years, BeHub has provided the space and resources for big thinkers to pursue their vision.
Whether you're a startup or a Fortune 500 company, we offer workspace solutions tailored to your needs.
Trusted by many of
leading companies

" Has a tastefully done interior and is kept delightfully clean. ''

"BeHub is truly a phenomenal coworking space ''

"I have made some amazing friend here and it has literally become my second home''

"Great ambience, great facilities and great services. This is real value for money.''

"It's a great place to be in if you want to focus on your work''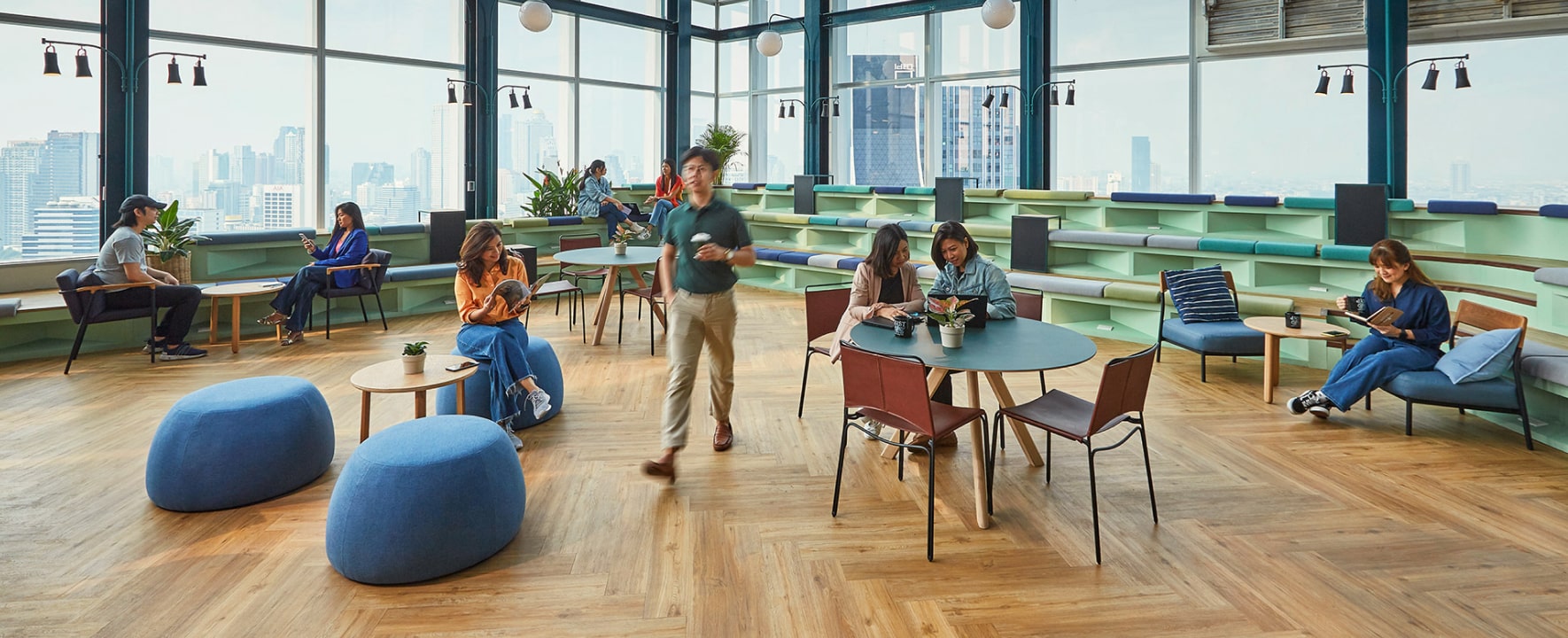 Book a private viewing and let our specialists design a plan based on your lifestyle needs!
Prefer to call us directly? Our team will reach out to you!
Take a tour of Co-working Space in 360