Co-working spaces shared offices and remote workspaces are fast becoming a thing in recent times. Especially after the pandemic that disrupted regular work systems, a lot of organizations had to lean more towards "remote working" and this birthed a whole new world of flexible working.
How do Co-working spaces fit into this change? You might wonder how this relates to Freelancers, Entrepreneurs, or remote teams. Before we take a deep dive, let's lay a foundation on what Co-working spaces are.
Wikipedia outlines co-working spaces as an arrangement in which workers of different companies share an office space, allowing cost saving and convenience through the common use of infrastructures, such as equipment, utilities and other services. The major difference between a co-working space and a traditional office is flexibility since you do not have to sign a long term lease.
If you are wondering if co-working is right for you as a Freelancer? Let's find out.   
Is it spelled Coworking or co-working?
Grammatically, it is co-working because it is a new industry and it has no traditional roots. It is the concept people refer to when using the word.
5 tips to consider when choosing a Coworking Space.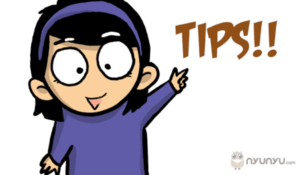 Before selecting a co-working space you should consider these 5 tips.
Location: The most important element of an ideal workspace is location for obvious reasons, it is important to select a place that easy to commute to, look for convenient such as parking spaces, cafes, restaurants and shops.
Budget: You need to make sure any space you are going with fits your budget. Having a clear budget from the start can help you shortlist and end up with a best package. Luckily, Musterpoint has packages that are budget friendly.
Work Environment: Do you need a freelance desk or hot desk or a private office space or corner? You need to be clear on what you need exactly before you sign off on a co-working space.
Community: It is important to understand what kind of community this co-working space offers you before getting into it. If you are a graphic designer, you might want to collaborate with fellow designers, so check if the space offers such. Asides the business benefit of a community, you might want to connect and make friends with like-minded individuals.
Facilities: Choosing a co-working space that has top-notch amenities is always a plus. You get to work and deliver in a conducive environment which is key. You should look beyond wifi, coffee, printing and go for one that makes your work life better and easier.
In this paragraph, I will be highlighting 4 amazing benefits of co-working for you as a Freelancer.
Networking: You remember the phrase "No man is an island" or the African proverb that talks about going far together, or the African word "Ubuntu" that translates to "I am because you are". We cannot over-emphasize the need for a community for you as a creative. New opportunities, fresh ideas just imagine all that!
Motivation: When you are in a room full of driven people, it is impossible to slack off. You would get a lot done
Flexibility: You can get more flexible deals at co-working spaces as opposed to a long term lease. It is great for businesses just starting up and looking to save cost on rent. Even independent freelancers can get flexible range of prices.
Community building is also a key benefit, if you constantly isolate yourself you might experience blockages more often than not. Being around other people is good for your spirits, it keeps you creative and sharp.
Are you wondering if co-working is a good option for you? Give it a shot, and check out our state-of-the-art facilities structured to fit your budget and comfort. Book a tour today and join our community of over 1500 entrepreneurs, SMEs, and startup scaling their ventures while saving costs.
Also, the season of giving is upon us sign up to our co-working space offers and get the option of paying instalments and get 5% discount on referrals, Christmas came early right?
Our Client Management team is available to fix you up on this package, Call 09075432040 (Ogba), 08073457230 (Ikeja), or 09047809421 (Abuja) or email hello@musterpoint.com.ng