The world is evolving a lot more towards flexible and smart workspaces. With the outbreak of the pandemic in 2020 which disrupted the norm of working, a lot of organizations had to rethink their work model.
This simply means that key players in management have to be innovative to improve better working conditions and the productivity of staff.
An advanced work model saves costs and boosts productivity. Transitioning to flexible or remote offices can guarantee you a real estate cost reduction of over ₦500,000 or more.
The most important outcome for your organization here is saving cost, improving productivity, and keeping your best talent onboard so that despite the changing of the world and unprecedented circumstances your business can still stand the test of time. Growth and evolution are pertinent to achieving this outcome.
Coworking spaces provide more than a desk to work from. Beyond providing a work desk, there is the complementary internet service, and also an access to a community of like-minded people. 
What is a remote or flexible workspace?
When you see the term "workspaces" what comes to mind is probably table or desk to place laptops, phones and administrative documents. Conventional workspaces are evolving into modern day fully furnished, conducive workspaces/offices where you can house your entire team without needing to buy a building or bear overhead set-up cost.
We definitely must give credit to technology as an enabler of remote working, allowing individuals work outside their office base location or outside of an office at all.
The changing workforce also affects the need for a modern work model, the current reality of employees demands for the option to work freely from any location. Which is why at MusterPoint, we have fully furnished offices, spaces and amenities that give you the productivity feel from any of our locations in Abuja and Lagos.
6 reasons why your organization needs flexible or remote offices in 2022.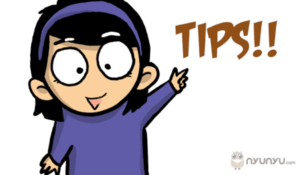 Cut back on real estate cost: The price of purchasing buildings are on the high side, paying for a well furnished space saves you alot of cost. When you get a new building, you definitely want to setup and that's extra cost. However, a remote office allows you to worry less about those and actually enjoy modern facilities. Check out: https://www.musterpoint.co/ for packages that suit the needs of your team.
Facility cost and amenities at cheaper rates: As highlighted in the first paragraph, you come into a fully furnished facility that you get to pay only for your occupancy. You enjoy perks such as high-speed internet, security, allocated parking spaces, access to your private office(s), clean and conducive environment.
Conducive space allocation: A remote office aids in the flexible allocation of space, ventilation, cooling, and cleaning costs.
Protect the wellbeing of your employees: It helps you get insights as to how your employees are progressing at work and creates an avenue for partitioned spaces to avoid cramped up offices.
Builds a community: You can foster collaborations and partnerships interacting with a community of other businesses in the same building and co-create initiatives that expand and grow your organization's reach. You can also participate in community activities and showcase your business values and attract new eyes.
Fosters team building: Teams can connect and work in closer circles and share ideas, brainstorm and execute fasters. The environment makes it very relaxed and promotes productivity from each team member.
Have you heard about MusterPass?
MusterPoint just launched an access pass for organizations, startups, entrepreneurs and businesses signing up to its packages. As a coworking and remote office provider with locations in Abuja and Lagos, clients are now able to access all of their workspaces under a single subscription.
How does it work?
You get a unique code for your team and get unlimited access to MusterSpaces in Abuja and Lagos (Allen and Ogba). There are other perks attached to this pass that give you a community feeling and you are rewarded with a conducive environment, modern fully furnished offices, and high-end internet connectivity. For inquiries, please call; 09075432040 (Ogba), 08073457230 (Ikeja) and 09047809421 (Abuja) or email hello@musterpoint.com.ng.